I was able to get my hands on a Subaru technical file that details how to take apart the doors to install the upgraded Kicker dealer-option audio system.  Most of this applies to the CrossTrek XV as well.
In the 2015 WRX and STi as well as the 2012+ Impreza models the factory setup is a 6.5″ speaker setup in the front and rear doors.  These are coaxial speakers with a dash-mounted "tweeter" (really more of a small full-range driver) to augment the door speakers. Note: 2015+ WRX and STi models appear to have a slightly different inner door skin design in the rear doors only, as compared to the 2012+ Impreza models. The different inner skins make it essential that you utilize closed cell foam (weatherstripping) or some other form of gasket to seal up the holes. The OEM speakers use weatherstripping to accomplish this and it is necessary to re-create this seal with aftermarket speakers & adapters.
The Subaru technical file is available here:
http://carstereoadapters.com/wp-content/uploads/2012/09/2012ImprezaSpeakers.pdf
Here is a link to a How-To post that a customer put together and offered to share with everybody.  He captured the rear door process pretty well, so between the technical document above, this link, and the How-To below, you should be in pretty good shape.
http://imprezatunes.blogspot.com/2013/09/rear-door-start-to-finish.html
These disassembly/assembly directions will work for swapping in any aftermarket speakers.
For information on purchasing spacers or mounting adapters (including dash adapters) for your 2012+ Impreza or 2015+ WRX or STi, please see the link below:
http://www.carstereoadapters.com/subaru-speaker-spacers/
Door Disassembly:
Open the little covers in the armrest and one behind the latch handle:
Remove the screws behind the covers (#2 philips)
Working from the bottom of the door (and preferably with the assistance of a plastic pry tool like I discuss in the Tools page) pop the plastic retaining pins along the bottom, front, and back of the door: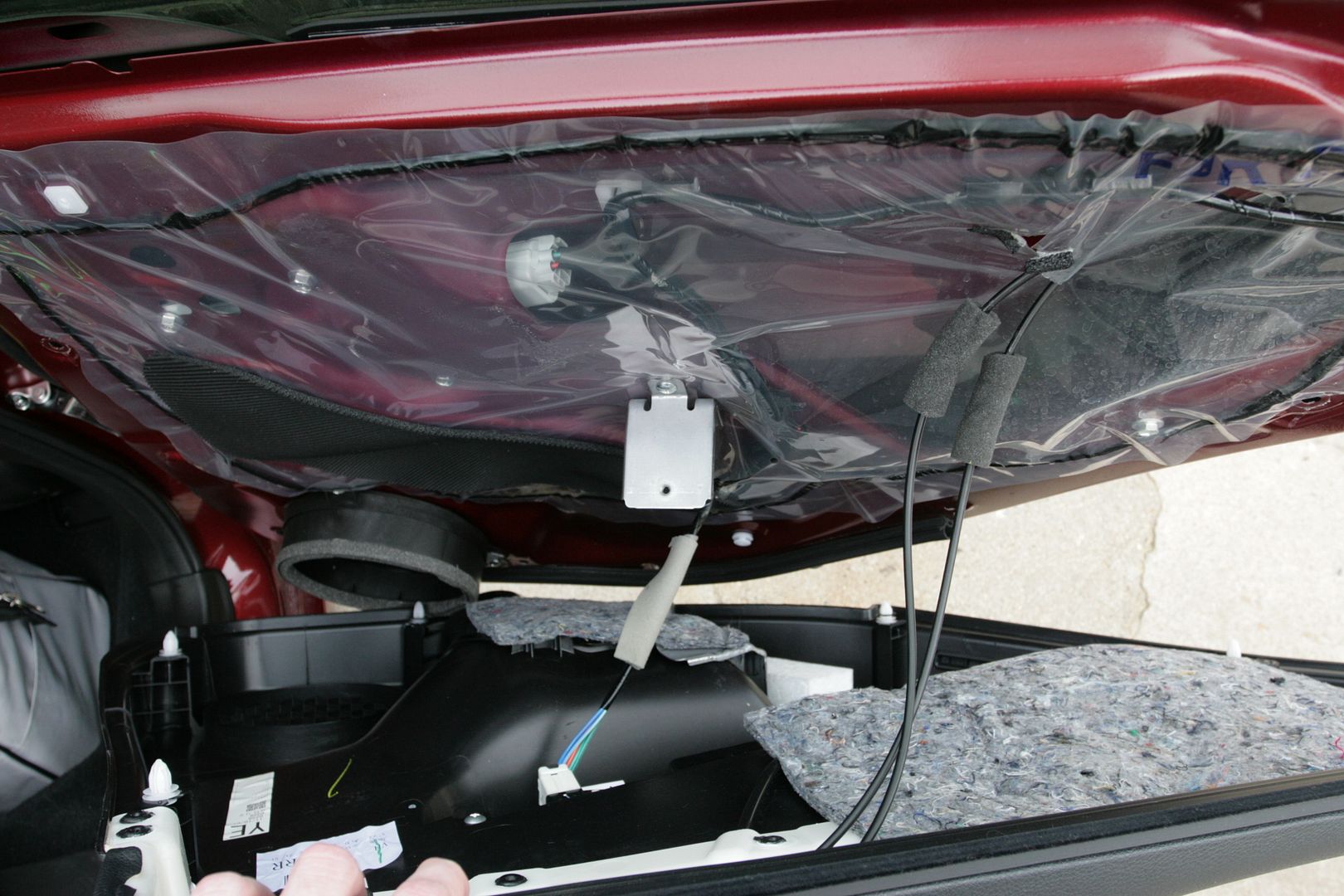 Remove and disconnect the wiring connectors from the power windows and locks (pertains to all 4 doors):
Install speaker adapters by following the included instructions (sorry, no pictures of the speakers installed in this particular photo set):
Close up the doors and enjoy!
Rear Doors: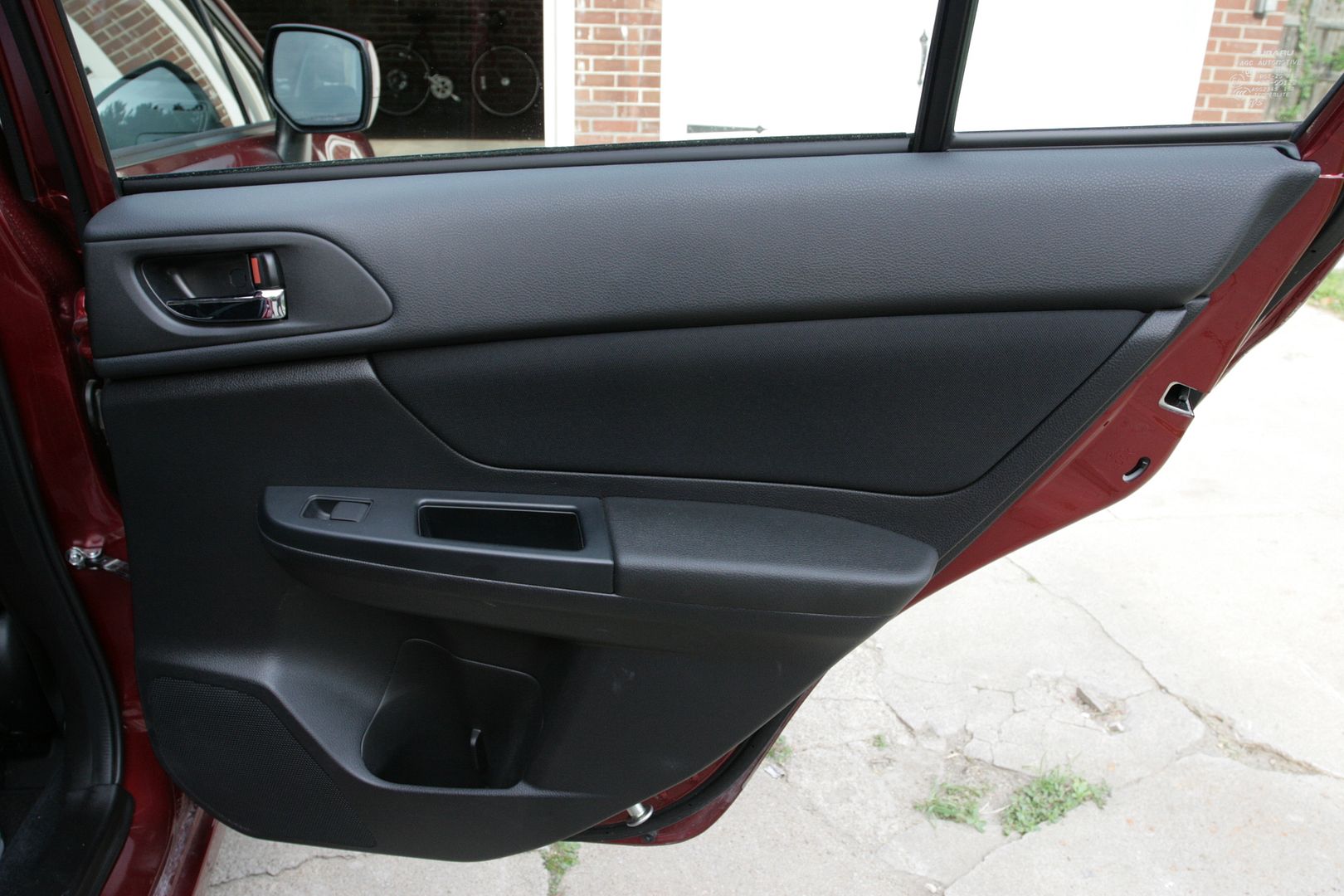 These are very similar to the front doors. See the photos below for more info.
Wiring:
Wiring adapter information is the same as previous models, so the Metra 72-8104 wiring adapters will work for the '12+ Impreza models, Crosstrek XV, and 2015 and newer WRX & STi models.  I am still looking for information about the dash wiring adapter for the tweeters.
http://www.carstereoadapters.com/tools-and-how-to/wiring/
Deadening information can be found in the link in the toolbar above under the General Subaru Audio tab.