After working with the great folks over and on www.ft86club.com/forums & www.subarubrzforum.com/forums I was able to develop a template for speaker spacers / adapters for the doors in the BRZ, FR-S, and GT86.  These allow for a 6.5″ or 6.75″ speaker with a cutout diameter of up to 5.75″ to be installed in the front doors of the FR-S or BRZ.  These use my same 3/4″ PVC material and are always custom cut to the specifications for your speakers.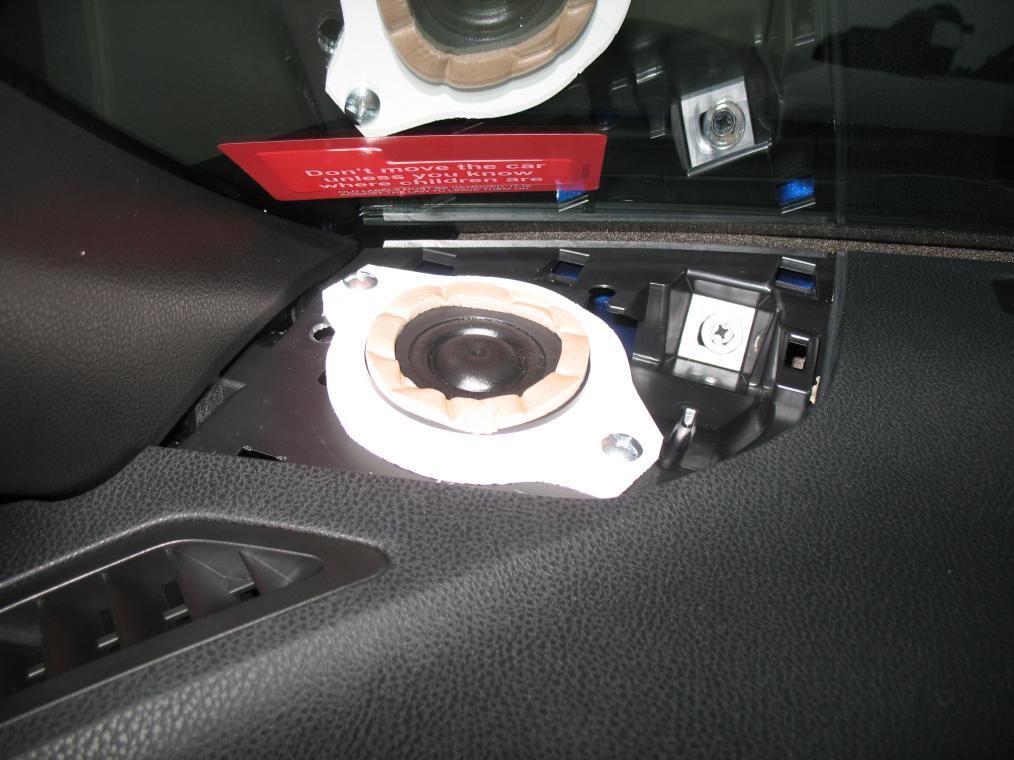 ---
Based on feedback from beta testers, the following info on front door mounting depth has been determined:
The front door speakers are an over sized 6.5 which equates to a 6.75 inches. The mounting depth available before hitting the window when it's all the way down, is ~2.75 inches, maybe a hair under. For safeties sake, I wouldn't go past 2.625. A 0.75 inch spacer fits pretty well perfectly yielding a total of 3.375 inches of available depth.
I have also developed a 1/4″ panel to bolt in place of the OEM 3.5″ speaker to allow for the installation of a component tweeter in the dash for those applications where the aftermarket tweeter could not be installed in the location of the OEM 1″ tweeter.
For installation instructions, including a "how-to" guilde on FR-S and BRZ door disassembly, please visit the BRZ / FR-S Installation Page

---
Gallery
---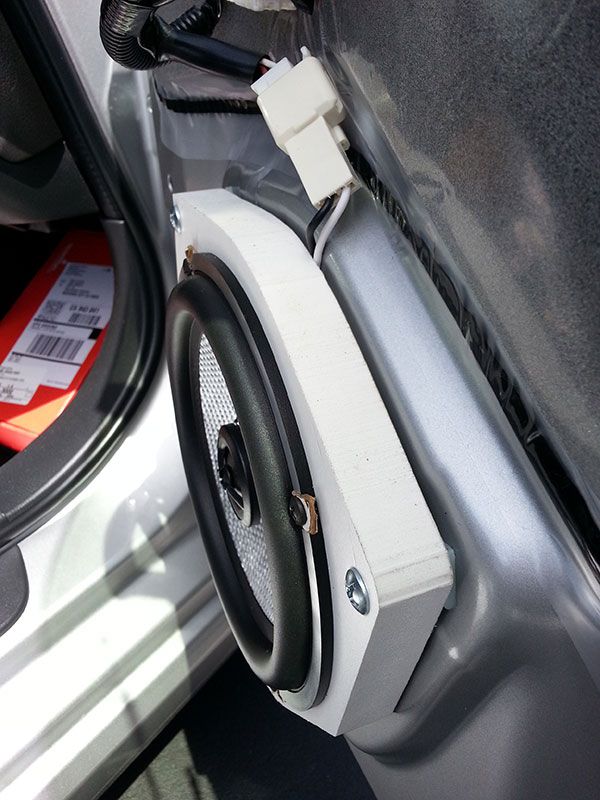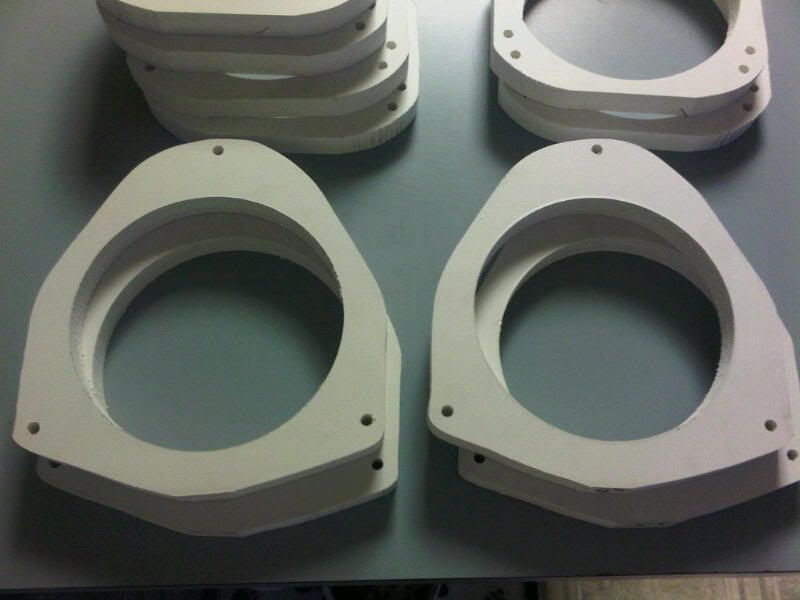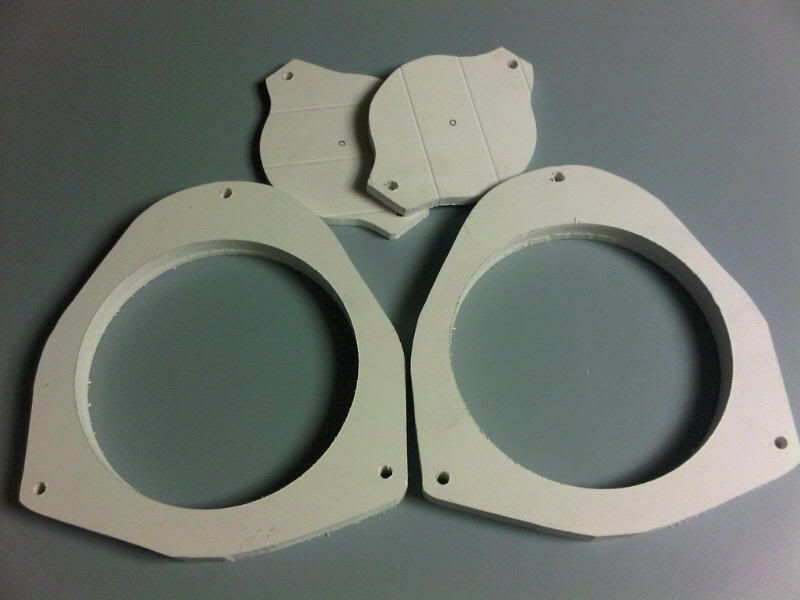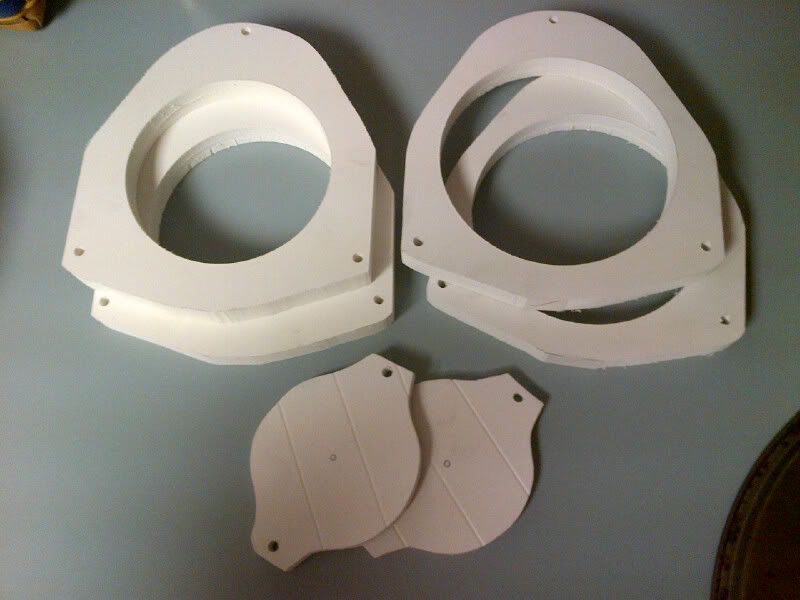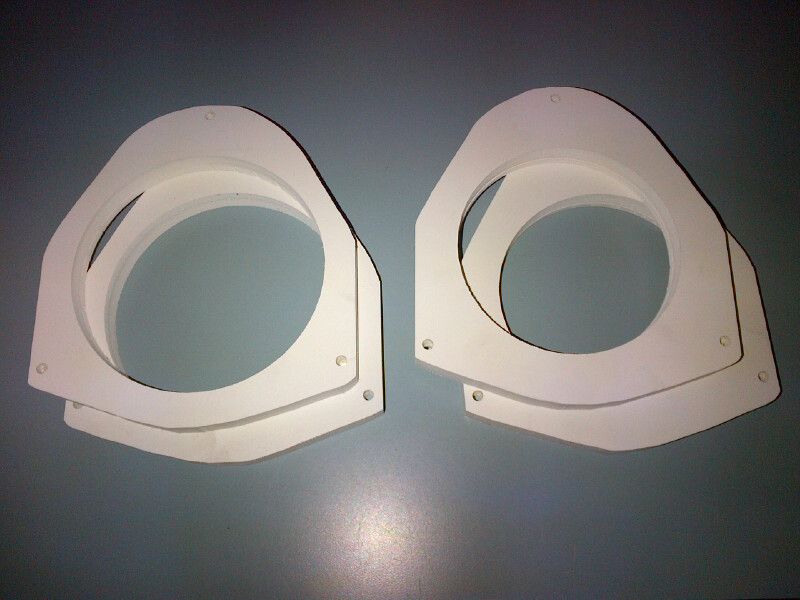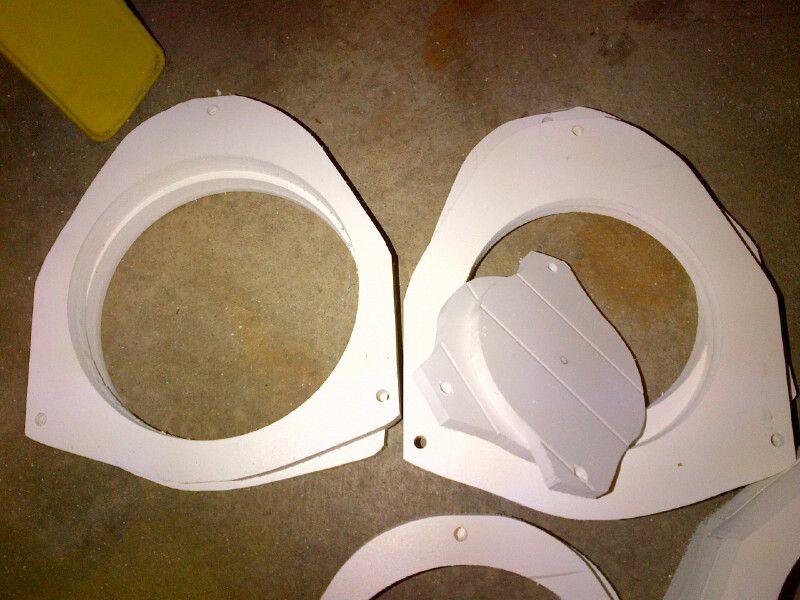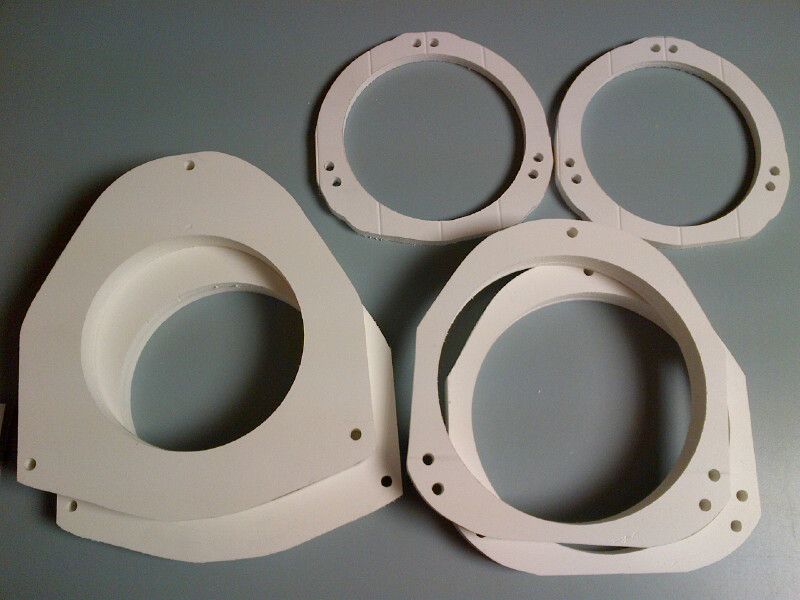 Here is a picture of the templates that I made:
Here is a photo of my template with an off-the-shelf model of adapter that is known to fit but that has a limited mounting hole.  Basically, it can fit some 5″ mounting diameter speakers (not all) and cannot be enlarged.  Hence the reason that people wanting to run larger speakers will need custom adapters.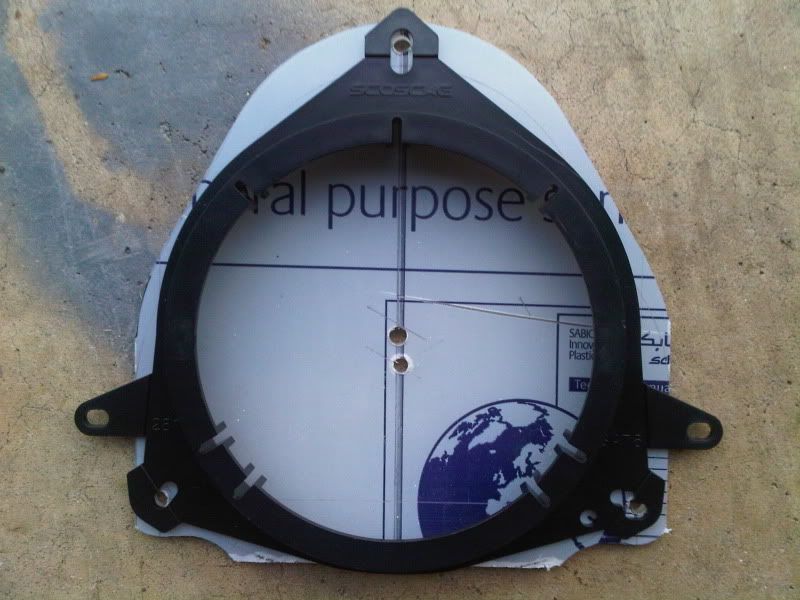 And my adapter with the same OTS adapter (note the much larger cutout in my adapter):
Some early finished products (some in those pictures are also my "regular" Subaru 6.5″ door adapters):
---
Please see the Pricing Page for more pricing and shipping information. US and International shipping welcome.
Email is my best form of contact: patrickhenry at gmail dot com or use the Contact Page