The 2014 Subaru Forester features a speaker configuration that is different from every other Subaru on the market today. In the front doors they feature a (roughly) 6×9 speaker that does not match up with aftermarket mounting configurations, but with an adapter you are able to use an aftermarket coaxial or component woofer in the 6×9″ location. To date, over a dozen installations have reported no interference concerns with the magnet hitting the window when using a 3/4″ adapter/spacer.
For those looking to go to a 6.5″ or 6.75″ component or coaxial setup in the front doors, I do make a 3/4″ PVC 6×9 to 6.5″ (or 6.75″) adapter and am now offering them to 2014 Forester owners.
I also now make a custom dash adapter bracket as well. This allows the installation of a flush-mount component tweeter in the stock location behind the factory grilles. The dash adapters are the diamond-shaped adapters in the photo below: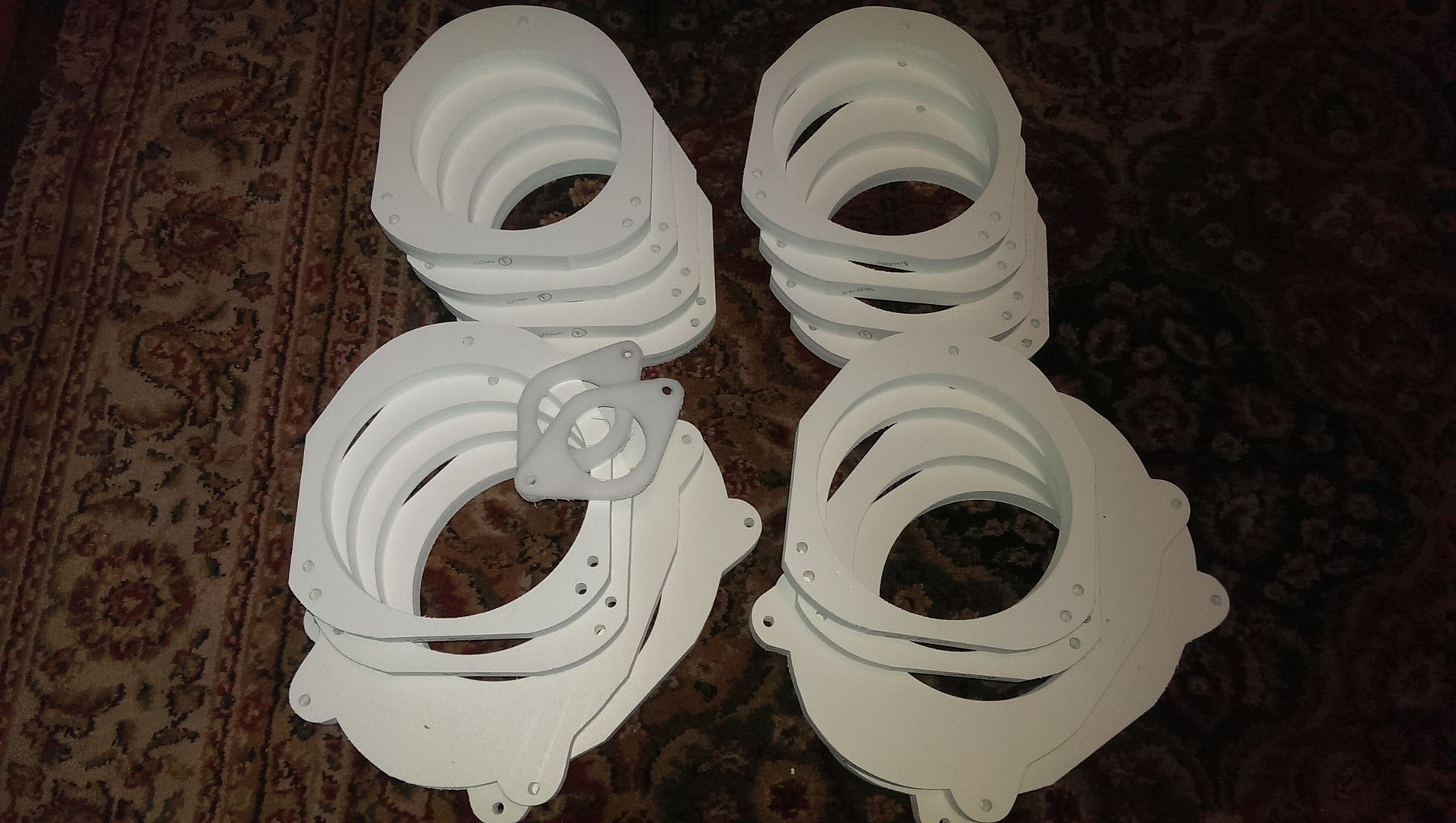 Here is a photo of beta test adapter, along with the rear adapter (more on that below):
In the rear, Subaru went with the current Subaru 6.5″ OEM rear speaker option.  I was able to confirm that with the first beta test. They are a SLIGHT departure from other rear speakers, matching up more closely with recent front mounting configurations, however I do offer an adapter to fit. In the near future I will add the complete 2014 applications to the application list.
For the wiring, the doors all use the "Toyota" Metra adapters used in most new Subarus.  The part number is 72-8104.
I am sorry that I don't yet have a pictorial guide on door removal.  In the meantime, here is a .pdf file with the disassembly/assembly instructions.  These show replacement with the Kicker option, but substitute any aftermarket option (with the wiring adapters and mounting adapters, of course) and you should be good to go.
To order adapters, please see the Contact Page: http://www.subaruaudio.net/contact/
Here is an awesome install thread from uberjeff on www.subaruforester.org: http://www.subaruforester.org/vbulletin/f77/full-stereo-system-install-today-pics-217634/
And here are some pictures of the adapters in action, courtesy of Rob K.: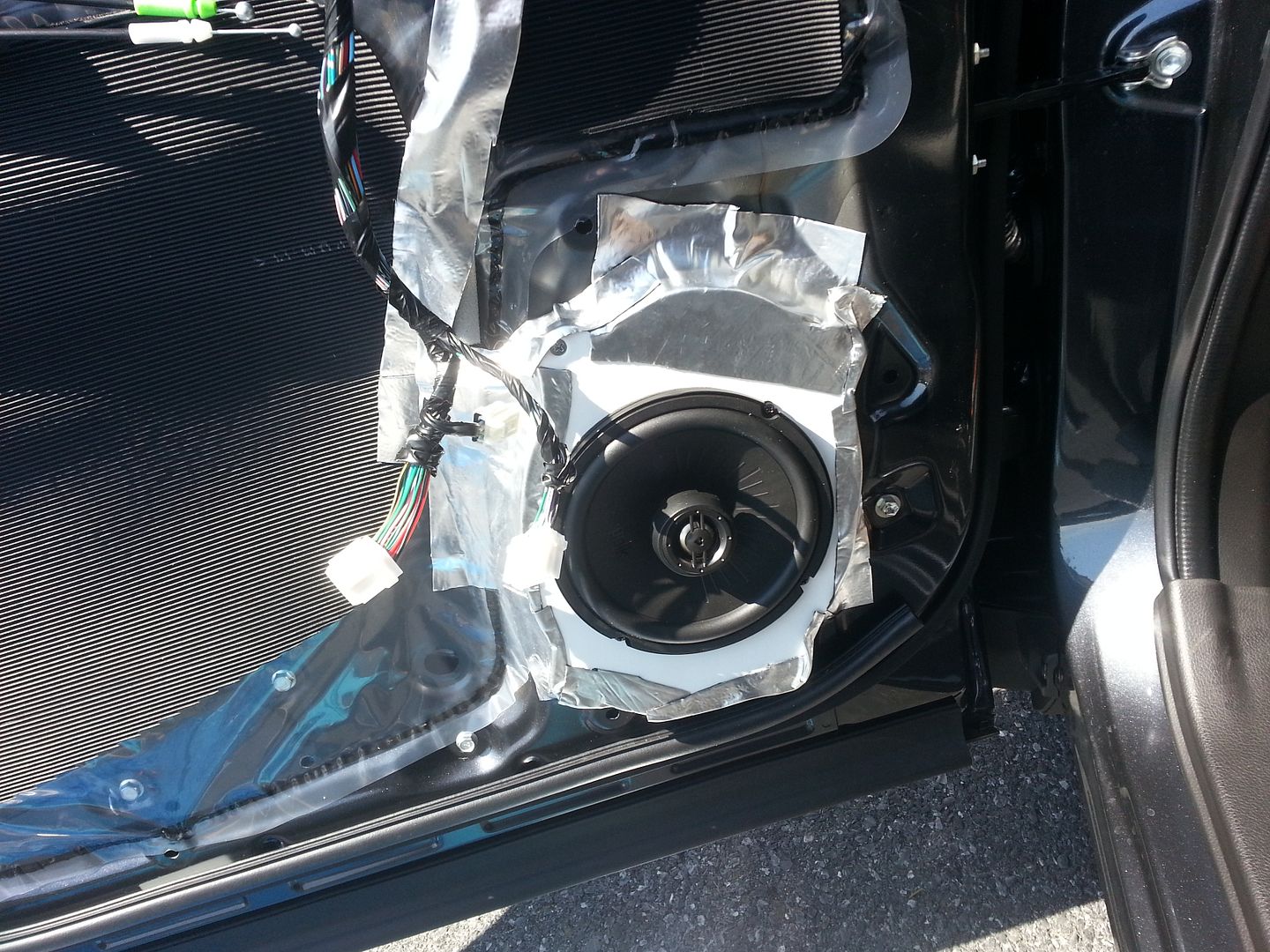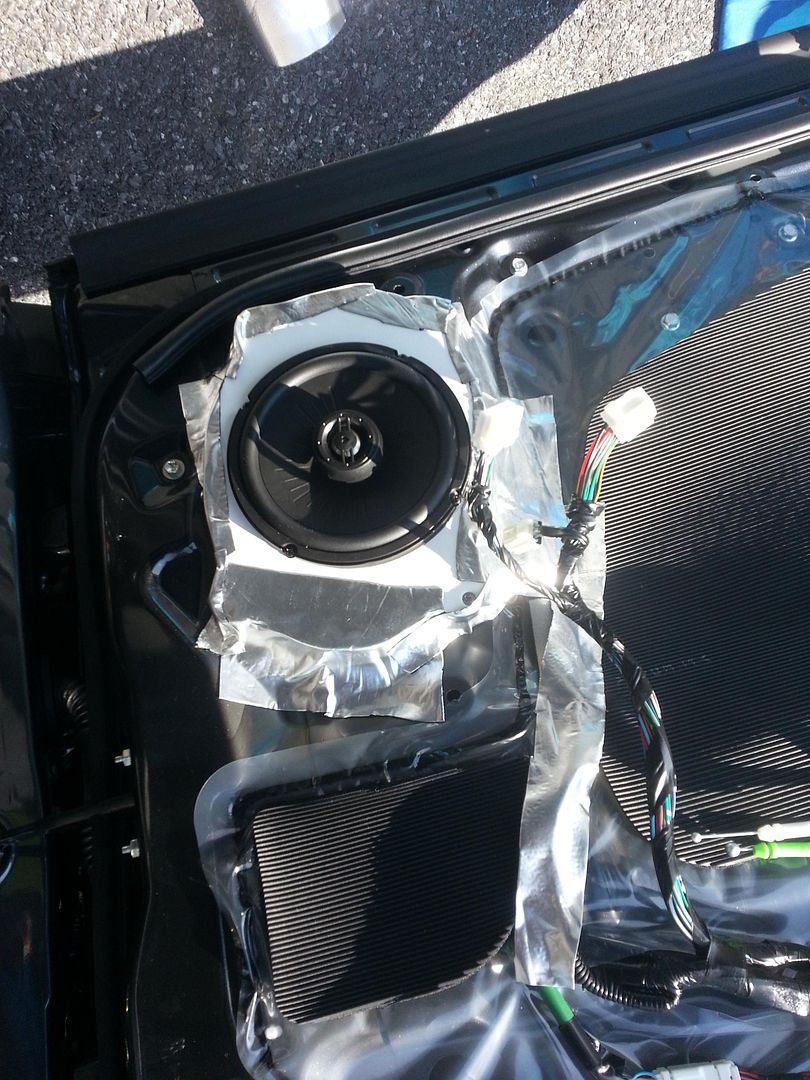 This post from Subaruforester.org also shows my speaker adapters (painted black in this instance): http://www.subaruforester.org/vbulletin/3397730-post14.html
Link to his photos: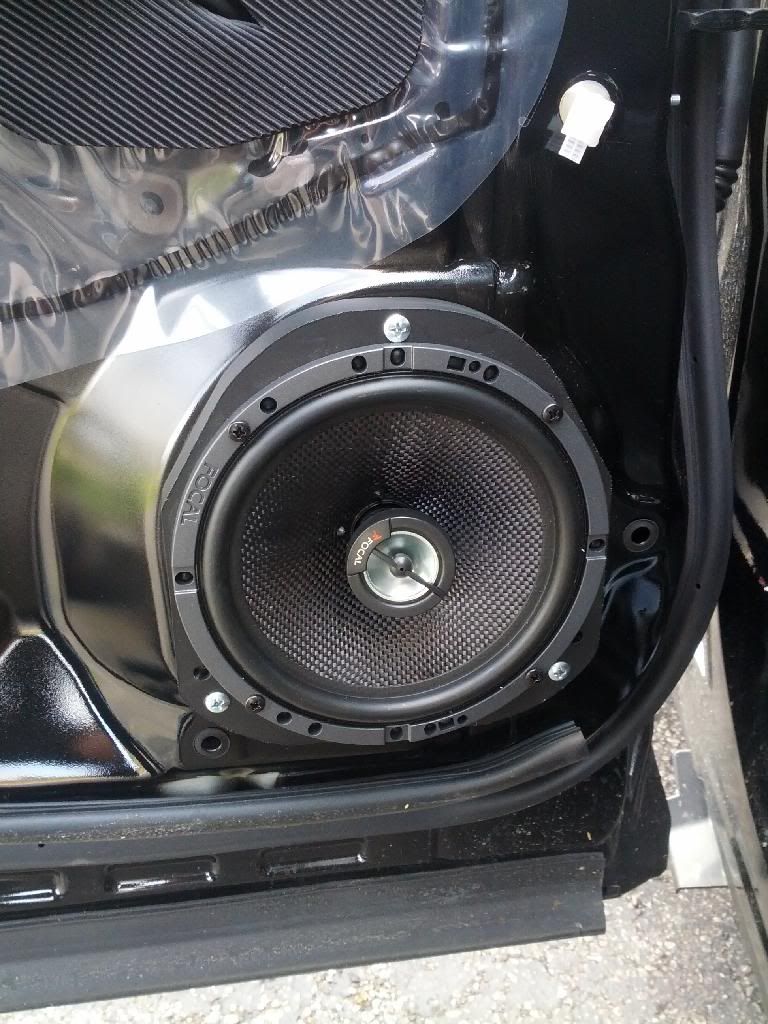 Thanks to Brian C. for the pictures.