This page describes the install of the Beltronics /Escort / Passport Smart Cord in a 2011 Subaru Impreza WRX. The process will be the same for all 2008-2014 WRX & STi models and Impreza models up to to 2011. The process will be similar for other models and model years.
Parts for the above-mirror mount consist of a universal phone/GPS mount from Amazon and a bicycle seat post clamp (Amazon or any bike store):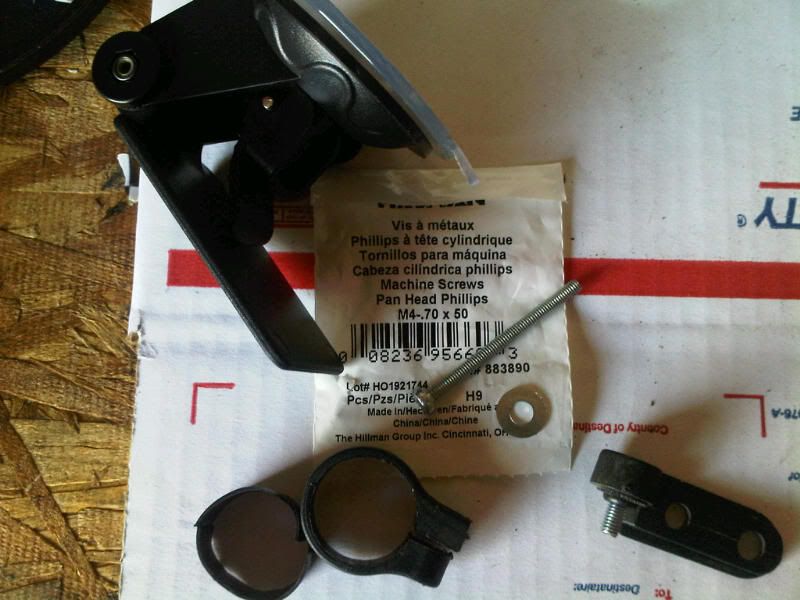 The universal mount looks like this:
Modification of the phone mount:
Attachment of the bicycle seat post clamp:
Test fit of the mount above the mirror. The benefit of this is to get it up and out of your line of sight (and to make it harder for a cop or thief to spot it) while having unrestricted view of the road ahead. The WRX mirror location allows for it to be mounted above the mirror but below the "dots" at the top of the windshield.
The clamp was attached to the mirror stem: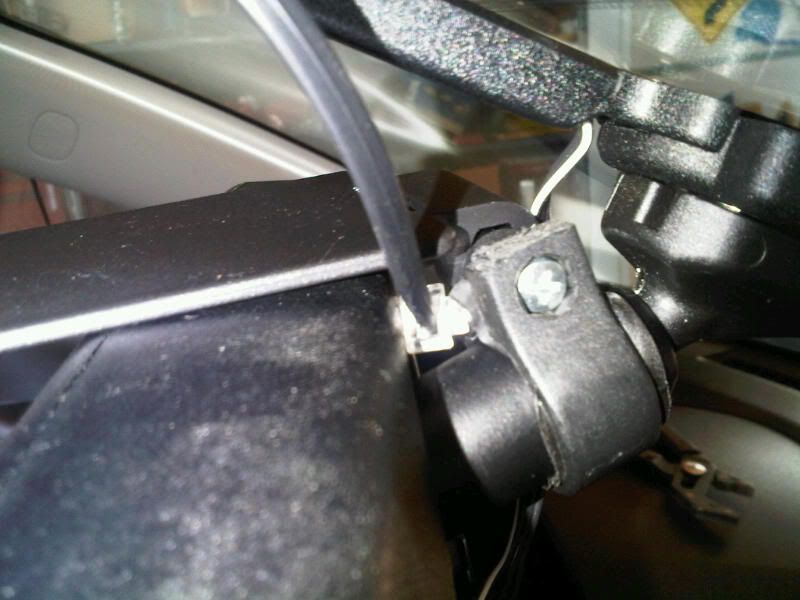 With the radar detector mounted it is still below the dots:
Visibility of the unit from outside is very difficult: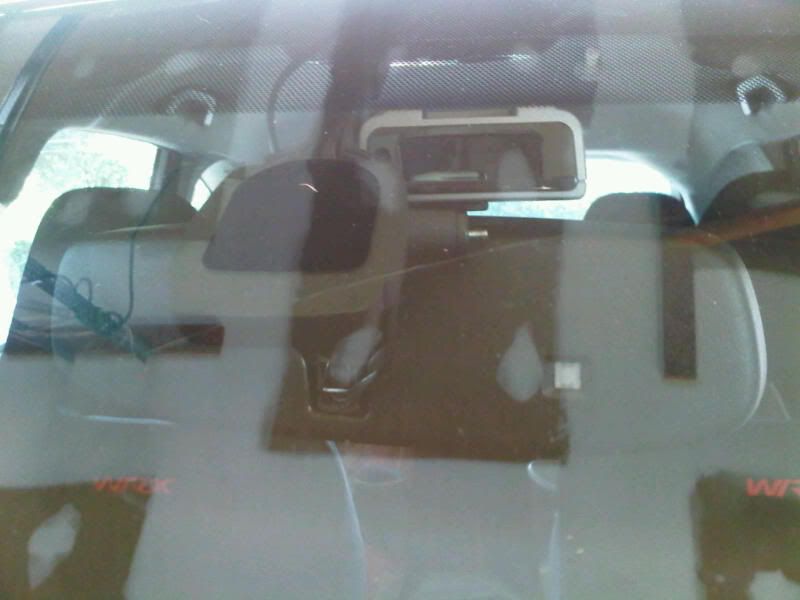 I used a trim tool to stash the cord behind the headliner and weatherstripping. I ran it across the top of the headliner, tucking the wire behind the headliner with a plastic trim tool. I have both of these sets- either will work.
Harbor Freight Nylon Pry Bar Set – 4 Piece
harbor Freight 5 Piece Auto Trim Set
The wiring was routed to the lower cubby, just forward of the shifter/console:
I secured the mute button / display for the SmartCord with 2-sided tape: